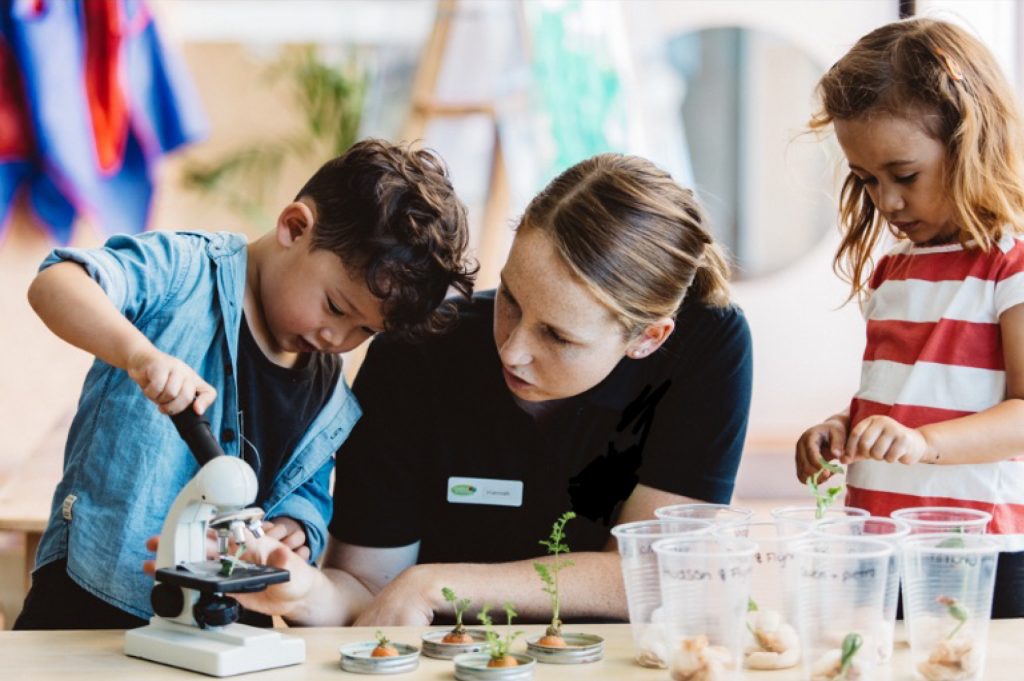 Childcare, daycare, early learning, preschool… however you refer to it, it is one of the most important decisions a family will make during the early years of their child's life.
Due to its fundamental role in a child's development, the early education and care sector has moved far beyond merely "childcare."
Research by the NSW Government shows that 90 per cent of brain development occurs in the first five years of life. As the brain grows, it is strongly influenced by what is happening in a child's environment and their interactions with people around them.
Enrolling your child in early education is a valuable opportunity to help them explore their world and develop new skills that will stay with them as they grow.
We know that choosing where to send your child can feel overwhelming. We support new families through the process every day, so have identified some important considerations to help guide you in making the right decision for you and your child.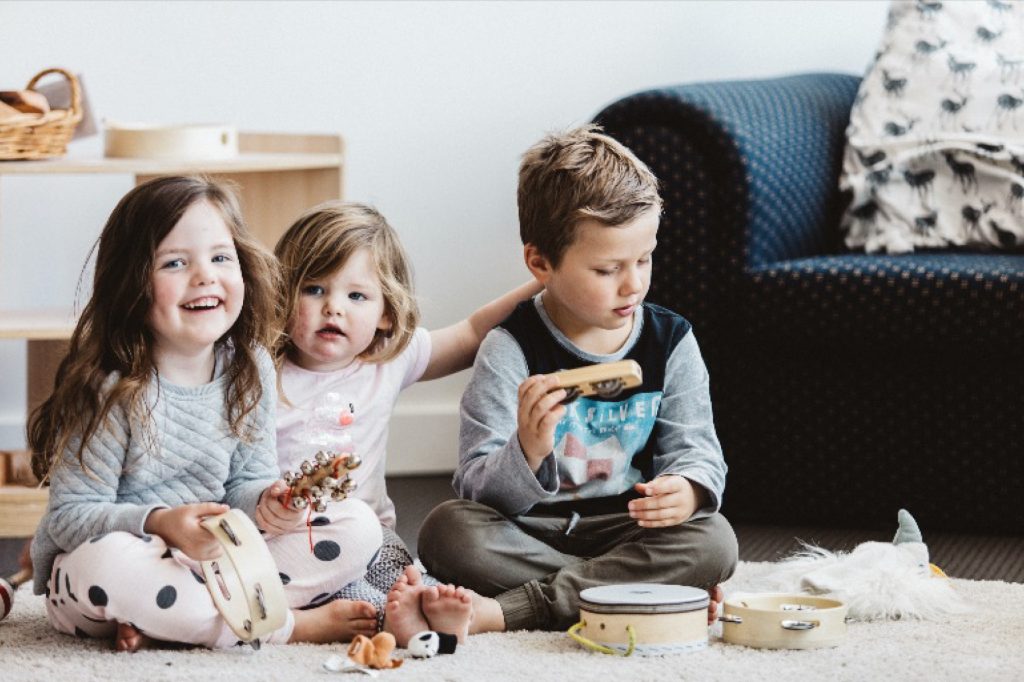 EARLY EDUCATION MATTERS, SO IT IS IMPORTANT TO DO YOUR HOMEWORK.
Types of care
There are several different options for early learning and care, all of which are covered by a national regulatory system known as the National Quality Framework.
The options include:
Early education and care services
This type of service is often referred to as daycare/ childcare centre/ long daycare.
However, these are all outdated terms that can cause confusion about what the services actually offer.
Led by university qualified early childhood teachers, these services provide early education programs, including preschool (transition to school) programs, along with offering extended hours to better accommodate the needs of working families.
These services operate during school holidays, and usually accommodate children from around 6 weeks to 6 years of age.
One of the benefits of attending early education and care services is consistency for children and families, as a child can begin in the infant or toddler group and then move through to the preschool age group, having developed a sense of belonging within the service and trusting, respectful relationships with their educators.
Community preschools/kindergartens
Community preschools offer education and care during school terms and school hours only, which may be more difficult for working families to manage. Generally, due to the more structured nature of preschool programs, families will have less flexibility and choice regarding which days their child can attend the service.
These services usually only accommodate children from 3-6 years of age.
Family daycare services
Family daycares offer small group care in a qualified early childhood professional's own home.
These services tend to be more focused on providing family-style care and may offer children less opportunity for social development due to the small number of children at each service.
Quality and safety
All service types in Australia are regulated under the National Quality Framework and are monitored and assessed to ensure legal and quality requirements are met.
Ask the services that you're considering what their ratings are in the seven National Quality Standard areas, as listed below: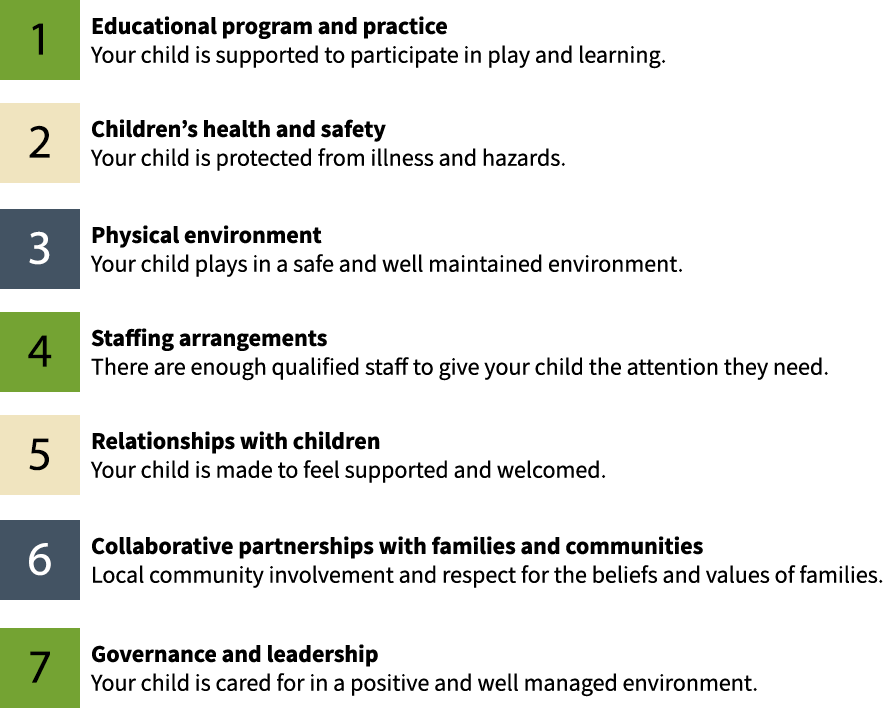 Convenience
To ensure your choice of care is a successful one for your family, it is important to make sure it will be convenient for you on an ongoing basis.
Things to consider:
Centre hours: Different types of services offer different daily hours, with early education and care services offering longer hours all year round – compared with community preschools that typically offer school hours only and are closed during school holidays. Consider what will best suit your working commitments.
Inclusions: Some services include everything required (including lunch, drinks, hats, sheets and nappies) whereas others require you to pack a daily bag with everything your child needs.
Location: To help narrow down the best location for you, consider how you will manage the daily drop off and pick up. Does the service offer lots of parking onsite, or is close to public transport? Is it located on the way to work, or close enough to home to make things easier?
Other children: If you have (or plan to have) more than one child, consider whether a service that can cater to a wider age range would be more suitable for you over a number of years.
Educators
The National Quality Framework also sets out the minimum educator to child ratio requirements, and minimum qualifications of educators, for all early education and care services.
As part of these regulations, all services are required to have a minimum number of university qualified early childhood teachers, depending on how many children are being educated and cared for at the service.
Things to consider:
Qualifications: What are the qualifications of the staff? Consider the mix of university-qualified teachers and staff members with vocational qualifications.
Tenure: What is the average length of tenure? Low staff turnover is ideal for continuity of care and usually indicates a high-quality service that looks after its staff. Happy educators are better educators!
Professional development: Does the service continue to invest in its people and offer an ongoing professional development program that ensures that educators' skills remain current and best practice?
Management
Does the service director have the maturity and experience to enact decisions on their own and support you when you need it?
Is the service director an owner or an employee?
One of the benefits of choosing an Explore & Develop service is that they are independently owned and operated. The owner is onsite and able to oversee daily operations.
Our highly committed owners are constantly seeking to innovate their services to meet the needs of families and staff, and you have a direct point of contact if you have any concerns.
Not just anyone can become an owner of an Explore & Develop service. We look for people who are genuinely passionate about providing quality early childhood education and care services to families, and a desire to make a positive contribution to their local community.
BOOK A TOUR
The next step is to make an enquiry and book a tour with the service. You may need to visit a few on your list to get a feel for the similarities, differences and aspects that you like the most.
Importantly, trust your instincts. You know your child best, and how they might respond to certain environments and people.
Does it have a good feeling?
Are staff friendly and welcoming?
Do the educators act in a professional way?
Make sure you meet the qualified educators on your tour, especially the ones that will be looking after your child.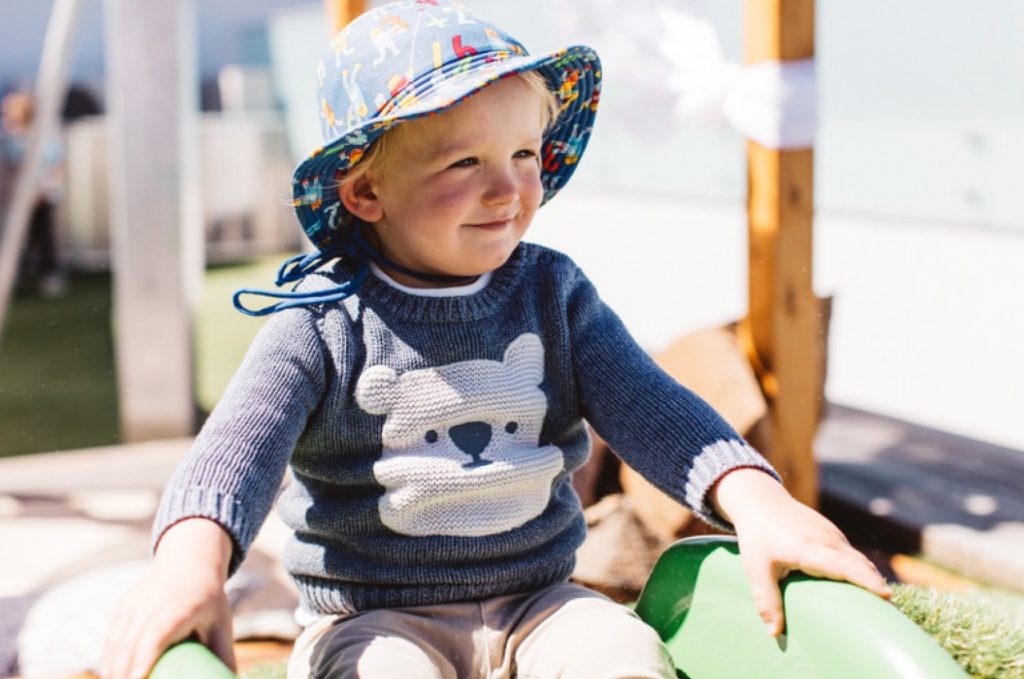 THINGS TO LOOK FOR DURING YOUR TOUR
On your visit, there are specific things you can look for and questions you may ask. These include:
Interactions
Establishing quality interactions between children, educators and families is crucial to achieving positive learning outcomes for children. As you walk around the service, observe how educators interact with children and one another.
Do the educators speak respectfully to the children?
Are the educators spending time engaging with the children calmly and on their level?
Are the children happy and engaged?
Are the children being comforted if they are upset?
Environment and safety
Look around the space and ensure it is adequately resourced for each age group. Children engaging in a range of play experiences is a positive sign.
Look for play spaces that are age appropriate and provide challenges for children to learn, play and develop.
Outdoor environments should extend and challenge not only children's physical wellbeing, but also encourage children to take considered risks in their play, all the while developing their problem-solving abilities and building their resilience.
What is the daily routine? Are there a variety of activities each day?
Does the physical setting contain natural play spaces where children can explore, discover and develop connections with their environment?
Is it a clean space? Do the educators model effective hygiene practices to reduce the spread of illness? Be careful not to confuse cleanliness with mess. Most play spaces for children will have spilled paint or toys on the floor. Children are engaged and learning when they are making a mess!
Do toileting, nappy changing and rest times meet individual needs?
How does the service utilise the outdoor learning environment?
The curriculum
Even though it is a group educational setting, educators should be planning for children's learning on an individual basis through play-based experiences.
Literacy, mathematical and scientific concepts should be embedded into everyday programs. For example – educators singing, talking and reading with infants and toddlers as well as preschool children is crucial.
Children should be provided with hands-on learning opportunities, resources and materials to promote their development.
How are children's interests included in the program?
How are families involved in the program?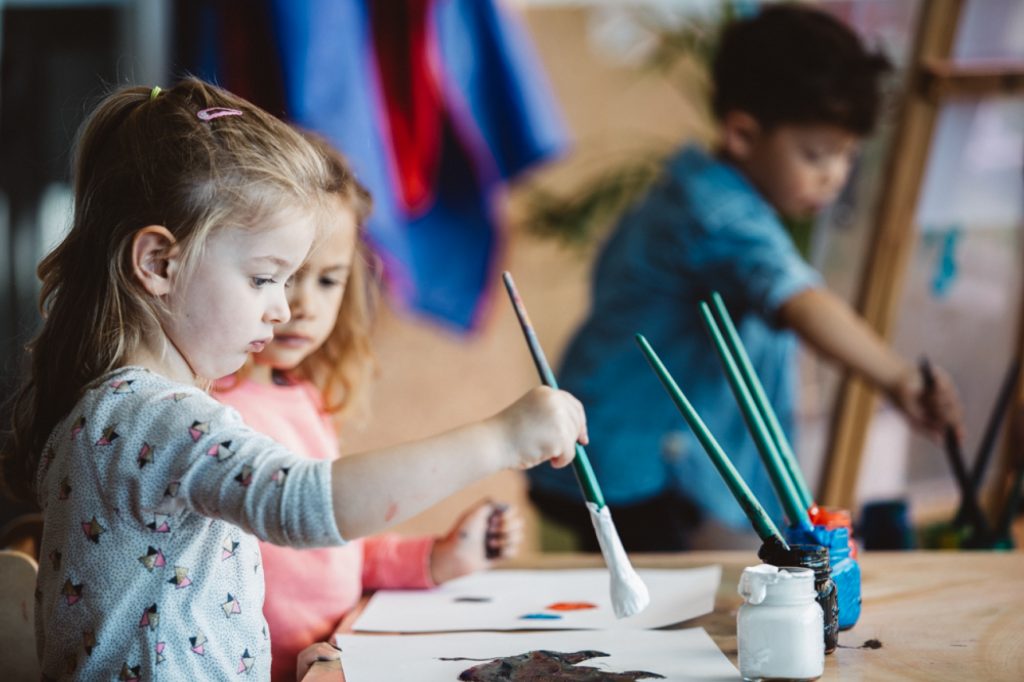 HOW DOES THE CHILDCARE SUBSIDY WORK?
The Australian Government supports families in their choice to use childcare while they are at work by subsiding some or all their childcare fees. This is a means-tested system with more financial support for lower income families.
To be eligible for the childcare subsidy, families must provide the age of the child, the child's immunisation status and the parents' residency status. In addition, the chosen childcare service must be an approved provider.
Approved providers include centre-based care, family day care, outside school hours care and in-home care. It does not include community preschool/kindergarten.
Our child care subsidy calculator can give you an idea of how much subsidy you may be eligible for.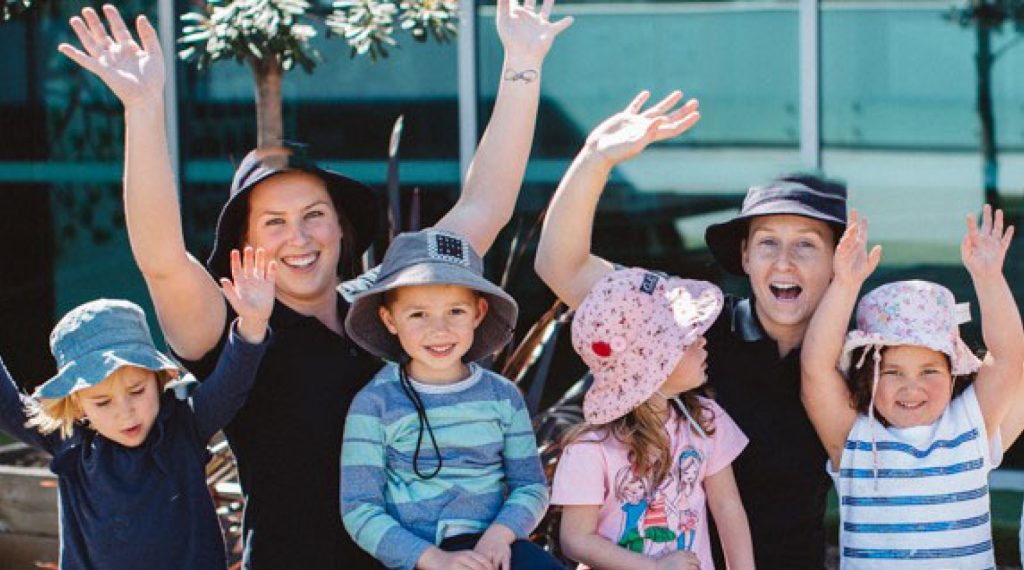 WHY CHOOSE EXPLORE & DEVELOP?
At Explore & Develop, we will guide you every step of the way and lead you into a partnership where you are a valuable contributor to your child's learning.
We offer daily programs that reflect a calm, relaxed and unrushed environment for growing and learning. We value the commitment, dedication, and professionalism of our educators and their desire to give every child a great start in life.
All Explore & Develop services are individually owned and operated by passionate professionals who are on site daily, ensuring high-quality education and care.
We have services across NSW. Click on 'Locations' at the top of the screen to find the Explore & Develop service closest to you.
Follow us on Facebook and Instagram to stay up to date with our latest news and resources.