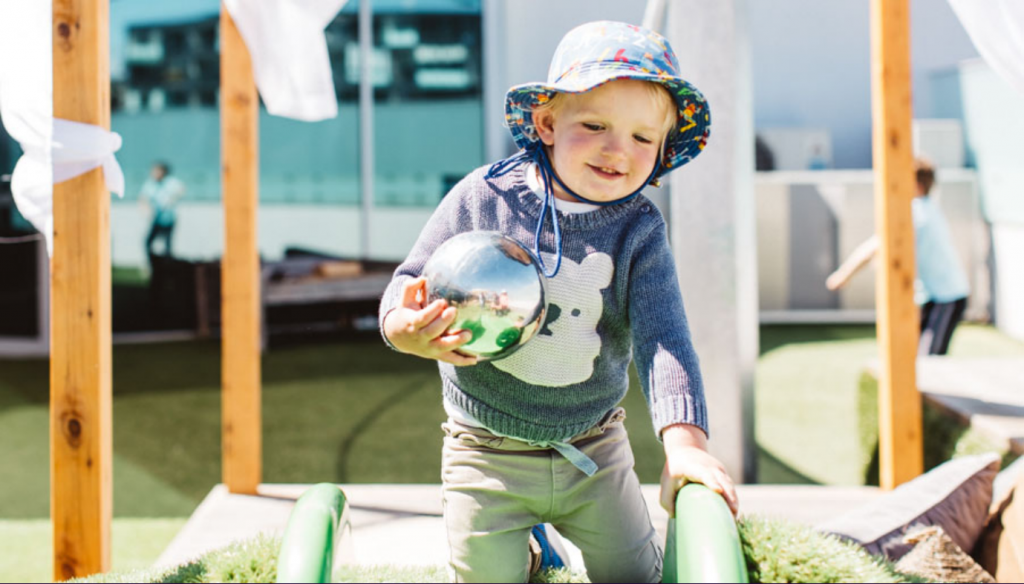 HELLO FROM OUR CEO…
Dear Families,
I know that the COVID-19 pandemic has been a difficult time for many people, particularly parents.
Becoming a parent is traditionally a time when support from loved ones and professionals is highly valued, as we know that it does indeed take a village to raise a child.
Therefore, when Explore & Develop was given the opportunity to further support the amazing work that Tresillian does, we jumped at the chance to give back and donate much needed funds to this not-for-profit organisation.
Since we began supporting Tresillian 18 months ago, I have heard many positive stories from people who have accessed Tresillian's services recently, or in fact many years ago. Regardless of the time period, the common theme has been what a difference they have made during difficult times.
I am very proud that Explore & Develop can partner with Tresillian and that our families can be supported by them too.Kind Regards
Belinda Ludlow
Chief Executive Officer
THE MENTAL HEALTH CONSEQUENCES OF COVID-19
Becoming a new parent can be overwhelming and exhausting. Adding to that the stresses of self-isolation due to the COVID-19 pandemic, it can mean that parenting can become even more difficult.
For parents, the COVID-19 measures have been especially demanding – their 'village' has been taken away. As access to traditional support from child and family health centres, professionals and even grandparents and friends have been reduced due to necessary isolation measures, there has been an increase in parents feeling anxious or overwhelmed.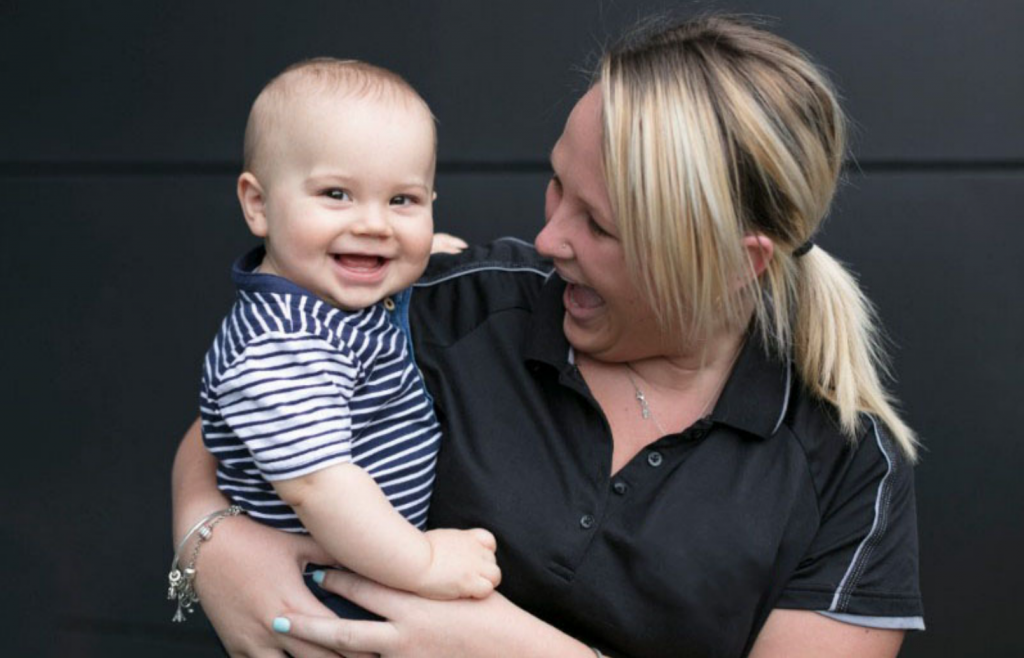 With this in mind, Explore & Develop has partnered with Tresillian, the not-for-profit organisation, whose focus is on supporting families during the first 2,000 days of their child's life.
The bond between child and parent is important. In fact, strong ties between parents and their infant provide the first model for intimate relationships and foster a sense of security and positive self-esteem. It is for this reason that Explore & Develop believes that the service that Tresillian offers is so important.
Tresillian is known as the 'go to' place for specialist support for parents' mental health, including anxiety and postnatal depression advice, and provides support on issues around baby's sleep and settling, feeding and toddler/preschooler behaviour, and coping with twins and triplets.
During regular times, one in five Australians experience mental health illness, so it is probably no surprise that Tresillian's specialist postnatal support services have recorded significant increases in demand during the COVID-19 pandemic, recording a 125 per cent increase in calls to the Tresillian Parent's Help Line and a surge of visits to Tresillian's website – tresillian.org.au.
Parents feeling they need extra help right now, can 'self refer' to a Tresillian service. They simply need to call the Parent's Help Line on 1300 272 736 and talk through their concerns with a Tresillian Nurse.
Telehealth consultations, day and residential services and psychology appointments are among some of the services offered by Tresillian. Services are either free of charge, or funded by Medicare or the individual family's private health fund.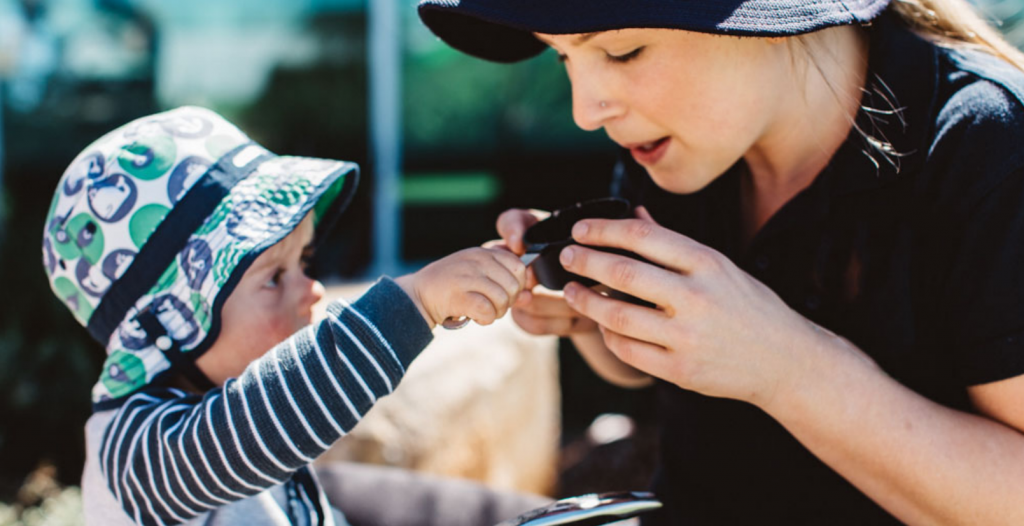 CREATING CALM FOR YOURSELF
Raising children is a challenging and sometimes stressful job, and looking after yourself helps you do the job well. That's because looking after yourself physically, mentally and emotionally helps you give your children what they need to grow and thrive.
The three things that make a world of difference to your energy levels, stress levels and ability to help your children be their best, according to Raising Children's Network, are:
staying active
eating healthy food
getting as much rest as you can.
"Stress can also be managed by thinking positively, using routines, staying connected with others, and making time for yourself," states Raising Children, the Australian Parenting Website.
Parenting expert, Maggie Dent recommends these five tips if you are looking for ways to create some calm and reduce mental anxiety and stress:
Take three mindful breaths or three deep sighs. The process of breathing calms the brain and nervous system and releases serotonin. Remember to take a few deep breaths before you react or respond.
Let go of striving for perfection. Subscribe to the 80:20 rule, where you aim to do your best 80 per cent of the time, with the other 20 per cent occasionally meaning scrambled eggs on toast for dinner.
Routines and habits help the brain from having to make decisions, consequently feeling less stressed. Have clear routines around meal times, bath times, sleep and getting ready in the morning.
Get outside. Being in nature is proven to have enormous benefits. Go to the park, have dinner on the back lawn, go bushwalking, or lie on your lawn and look up at the stars.
Slow down. Rushing creates stress and leaves children feeling tense and anxious. Try to walk slower, talk slower and be more present in everything that you do.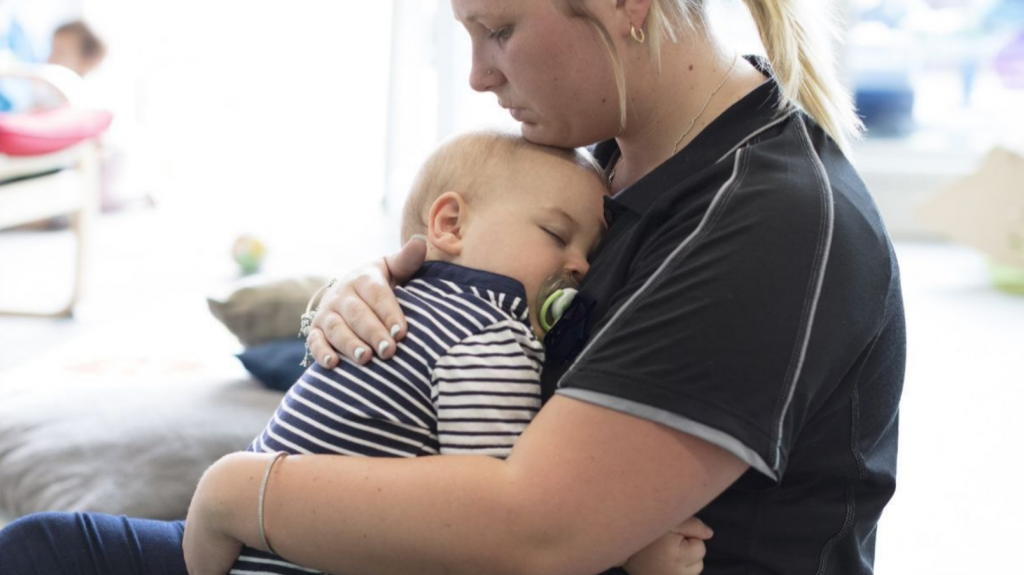 SERVICES OFFERING COUNSELLING AND SUPPORT
Lifeling Australia 13 11 14 | www.lifeline.org.au
A crisis support service that provides short-term support at any time for people who are having difficulty coping or staying safe.
Beyond Blue 1300 22 4636 | www.beyondblue.org.au
Providing support on a range of mental health issues and is available by phone, online via chat or email.
Kids Helpline 1800 55 1800 | www.kidshelpline.com.au
A free, private and confidential phone and online counsellling service for young people aged 5 to 25 years old.
WHY EXPLORE & DEVELOP?
All Explore & Develop services are individually owned and operated by committed franchise owners who have been carefully selected because of their dedication, skills and passion for ensuring that every child gets a great start in life.
CONTACT INFORMATION
Follow us on Facebook to learn more about Explore & Develop.
Click here if you would like to learn more about our individual Explore & Develop services.
Click here to update "My Waitlist" details.