By Katie Vander Donk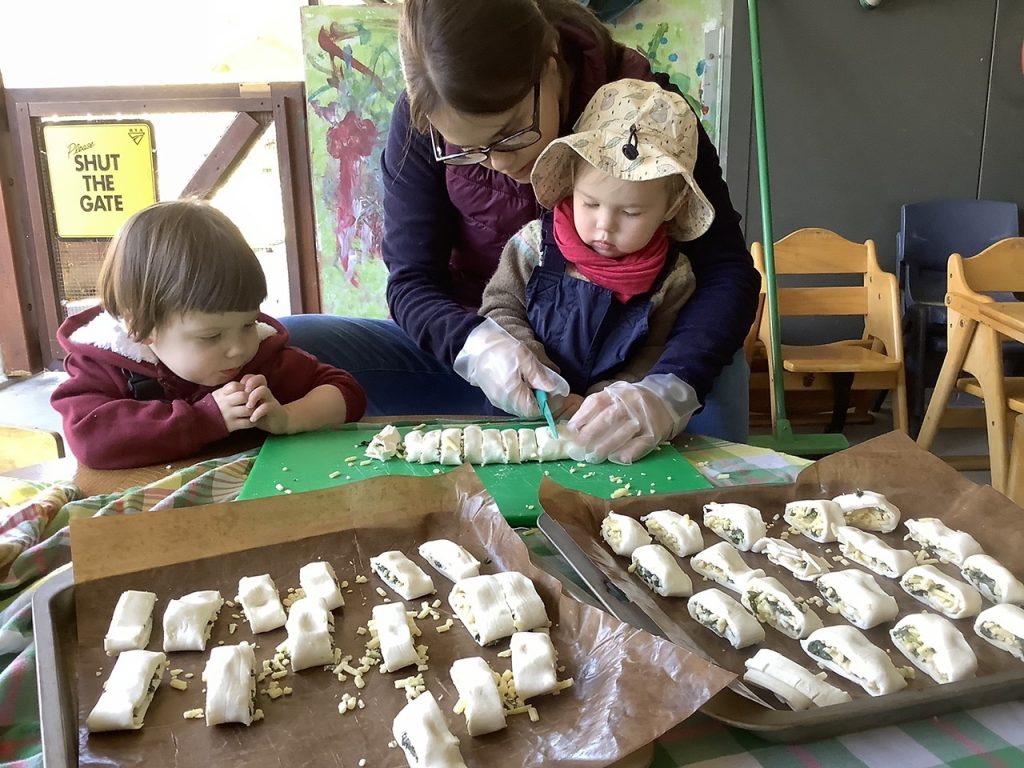 Sustainability is a key facet of our curriculum. Embedding sustainable practices, communicating environmental responsibility, and observing environmental stewardship and activism in our children are regular, deep, and underlying parts of what we do. In line with the service philosophy, embedded sustainability practices exist across the service that encourage environmental responsibility. Sustainability motivates all decision-making, from management to curriculum. But what more could we be doing?
Reflecting on change
Late in 2020, we engaged in critical reflection around sustainability. Educator action research projects ignited a sustainability review which identified a missed opportunity in meal processes. Recognising the excess waste that was created through sourcing all meals through an external caterer, we saw an opportunity. We transitioned to preparing and providing our own afternoon teas. This change allowed for utilising leftovers (in line with Food Safety guidelines), executing resourcefulness and repurposing excess foods for cooking experiences. In addition, the change also encouraged the facilitating of: regular, relevant classroom cooking experiences; opportunities to eat produce from our garden; and meaningful connections in garden-to-plate-to-garden learning.
Meal preparation as ritual
A routine is something that is repetitive. Rituals are those 'special' actions that add magic and emotion; that deepen the connection and relationship (Loader & Christie, 2017).
Afternoon tea has become a cultural practice, a ritual developed over time. The reciprocal action of 'feeding the school' has fuelled the sense of community as children have embraced the practice. A layer of pedagogical magic has developed around what once was just a routine task. The children have been empowered with agency.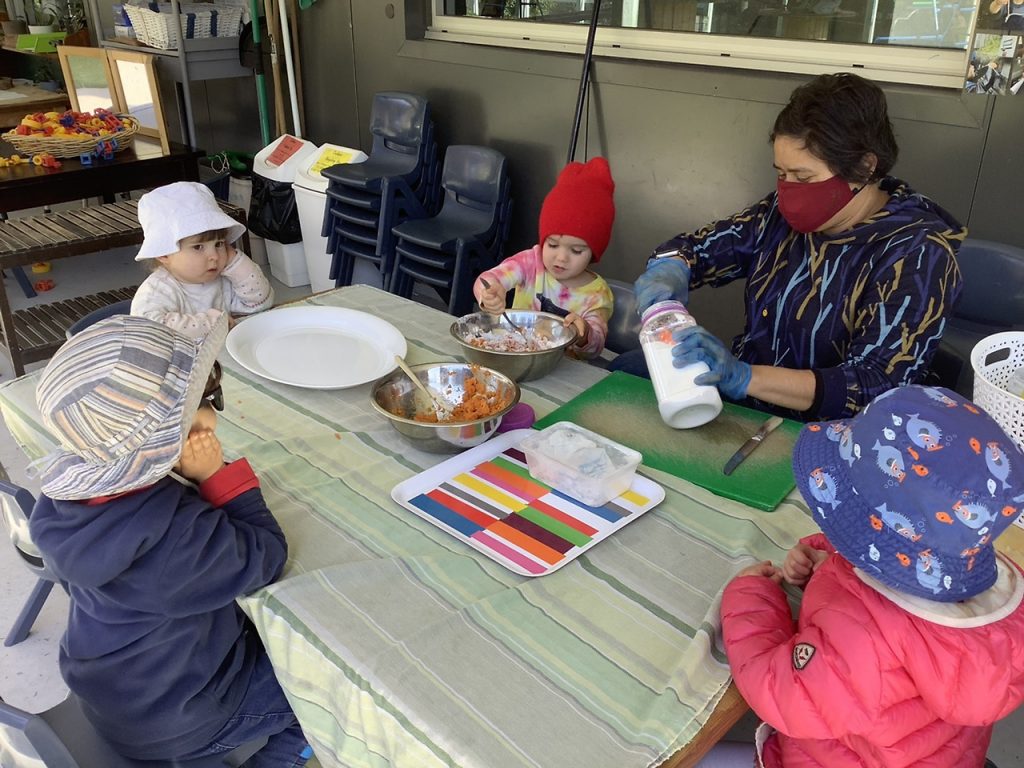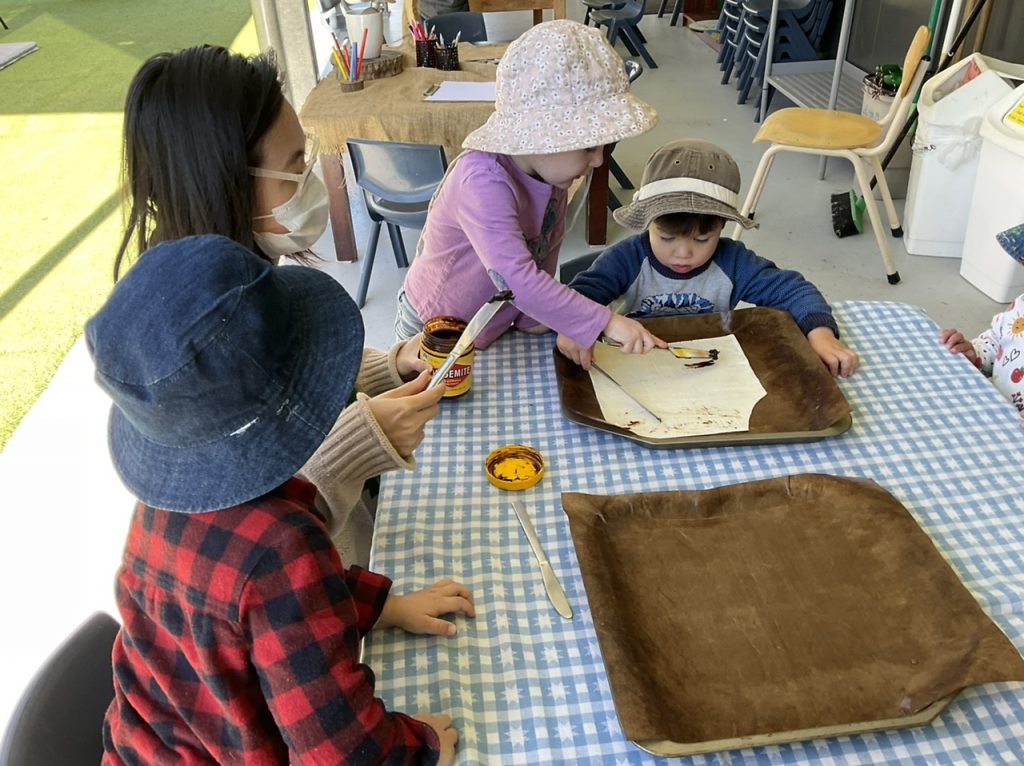 Cooking has also become a place for educators to share their home cultures with our little school on the roof, adding delicious recipes that reflect the multi-cultural make up of our community. Dia has shared her childhood favourite, coconut soup. Linnie has taught us all how to make Vietnamese rolls. Sandra's red bean pastries are a firm favourite.
Cooking as curriculum
The menu is prepared every week with each class planning for their day. The Outdoor Teacher coordinates the plan and identifies key ingredients for inclusion. Excess foods are saved from becoming waste, instead resourcefully planned to use in the upcoming menu. For example, last week, a corn salsa served at lunch was transformed into a corn dip served with school-grown, and much anticipated, snow peas. The week before, leftover tortillas were coupled with warrigal greens from the garden to become quesadillas, cooked fresh at the table. Early weeks saw on average two baked dishes, with easily prepared foods served on the other days. As educators and children have settled into the practice, it has shifted from a 'job to do'; they are now excited to cook, and subsequently more complex dishes are increasingly on the menu.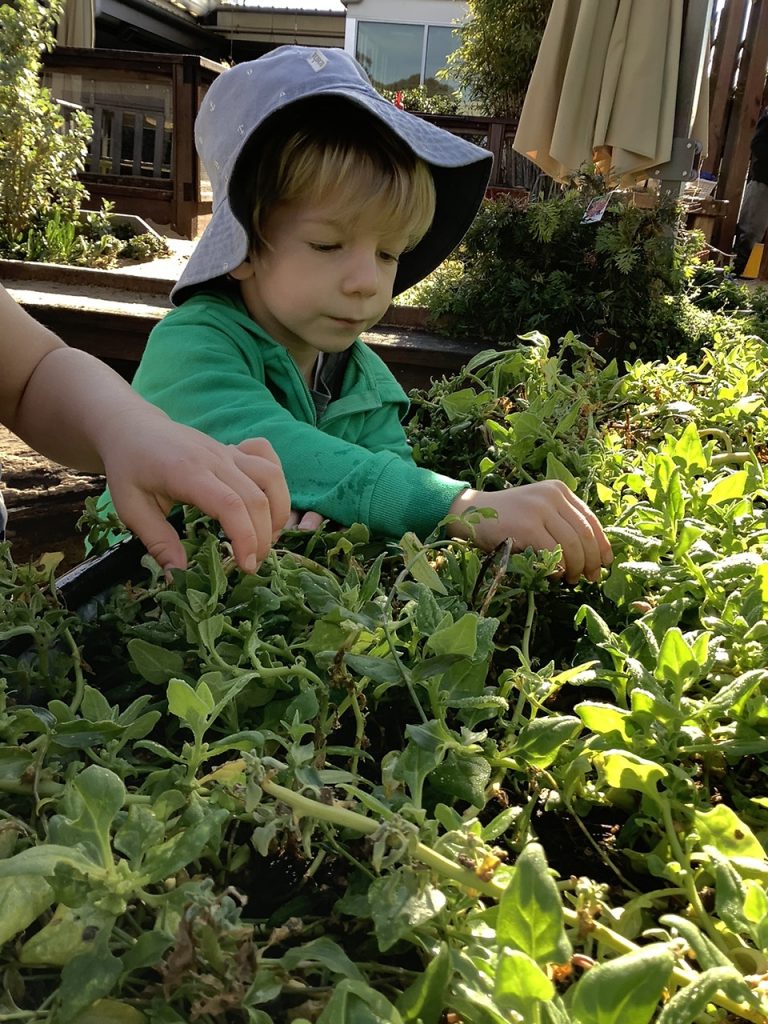 Most recently we have seen dishes directly reflecting the children's curriculum and interest. Our Bilby children have begun working with tools, creating resources for their sound project. To extend on this, we trust our toddlers with knives as they cut vegetables to be served with dip. Food was melded with storytelling when the Wombat children wanted to create a "Pirate Pie" for the school. With imaginations on, the Wombats told their educators they needed the filling to be coral-slime. This delicious sounding concoction was achieved with warrigal greens from the garden, cooked with mushrooms. Yum!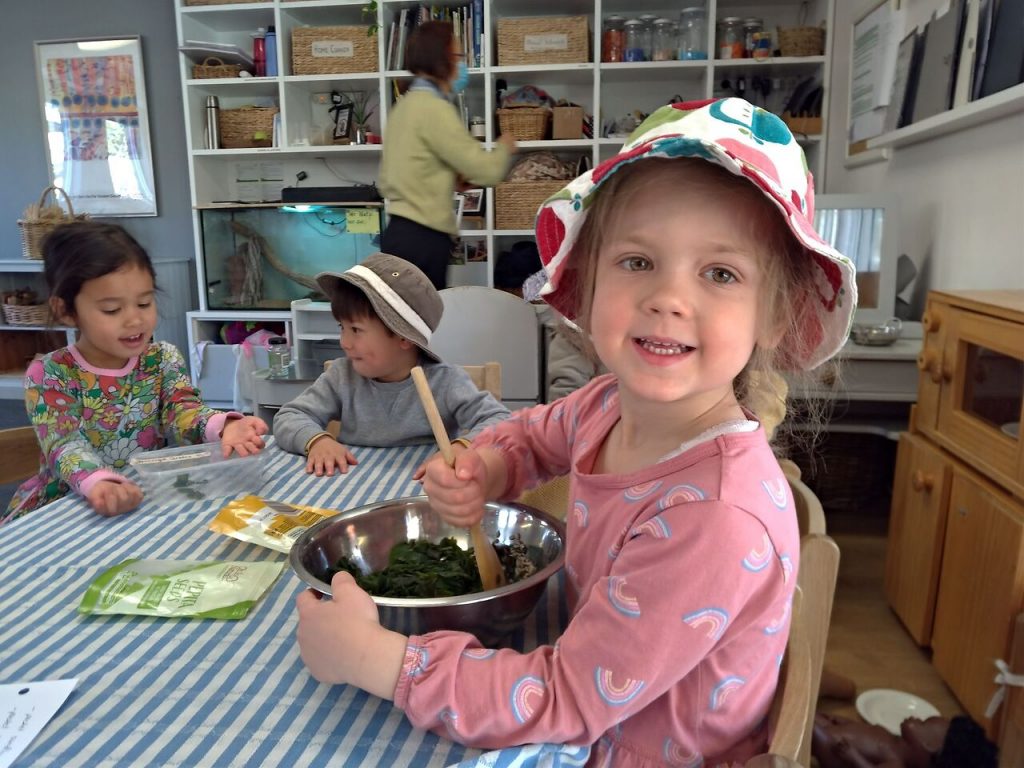 Food and love
The changes have totalled to be much more than the sum of the parts. What began as a sustainable action, primarily driven by a desire to reduce food waste, has become something much more. An act of care, an opportunity to share love, culture, and deeper-rooted connection to the land; growing, sharing and eating together.
---
References
Elliott, S. (2019). Education for sustainability. The Spoke. [Blog]. Early Childhood Australia. 1st, May, 2019.
Loader, M. & Christie, T. (2017). Rituals: Making the everyday extraordinary in early childhood. New Zealand: Child Space.